PDP Smashes APC Over Age Of Newly Elected APC Youth Leader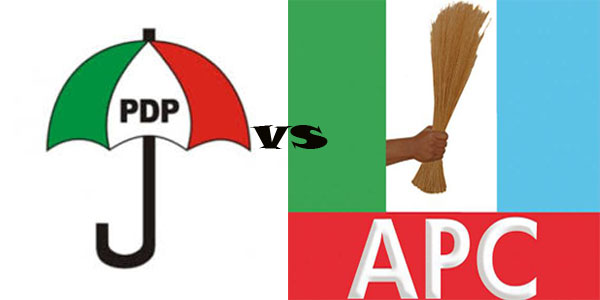 There has been a recent controversy between the People's Democratic Party (PDP) and the All Progressives Congress (APC) over the correct age of the newly elected APC Youth Leader, Ibrahim Dasuki Jalo.
The PDP National Publicity Secretary, Olisa Metuh alleged that Mr Ibrahim is a 52 year old man whose age makes the new position as youth leader of the APC ironical. Although, he says APC has the right to (s)elect a person of any age for any position within its fold, including a 52-year-old man as National Youth Leader, he is shocked that they chose to lie over an issue as ordinary as the age of a national officer.
Metuh, said that Dasuki had contested far back as 2011 for the post of Gombe/Kwame/Funakaye Federal Constituency seat in the House of Representative and at the time announced he was 49 years old, noted that that is a fact well documented.
He stated that it is disheartening that the APC had refused to shed its unnecessary penchant for lies even in the face of overwhelming evidence to the contrary.
In his statement, he expects Jalo to be grateful to God for being alive even at that age and it naturally adds up that a man of 49 years in 2011 should be 52 at present. Metuh held that in lying over the age of its national officer, APC has shown that "it has little regard for integrity and that its statements cannot be trusted" and advised them to imbibe the culture of honesty and integrity.
The ruling party's spokesperson was reacting to a statement by the National Publicity Secretary of the APC, Lai Mohammed, that Jalo was not up to 53 years as being claimed.
Mohammed had said, "We have been able to confirm that the APC Youth Leader, Jalo was actually born on the 13th of April 1971, and that puts his age at 43, and not 49, 52 or 53, as being falsely circulated.
"This is not to say a 43-year-old man is ideal to be our youth leader but simply to put the records straight, while the party leadership continues to listen to the voices of concern by our teeming youths."