FG To Revoke Redundant Coal Block Licenses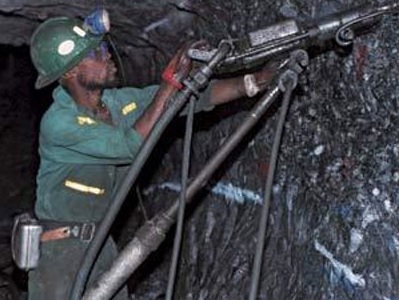 Nigerians who have refused to develop their coal blocks licenses will have such licenses revoked by the Federal Government.
The decision was reached at the end of the meeting held by the National Council on Privatisation, presided over by Vice President, Namadi Sambo, in the Presidential Villa.
Briefing state house correspondents after the meeting, the Minister of Power, Professor Chinedu Nebo, said the country was losing huge sums of money in power production due to importation of coal, despite the fact that there are coal deposits in a large quantity.
The Council said that those who are holding on to the coal blocks are causing a lot of embarrassment to the country by sitting on the resources nature has given to the common man.
The National Council on Privatisation is also looking at the way forward for Ajaokuta Steel Rolling Mill, especially now that cars being produced in Nigeria need raw materials from the plant.
The council also gave instruction to the legal team to remove all encumbrances to the development of Ajaokuta as well as study the lease to Geometric Company for Enugu and Aba DISCOs and arrive at an amicable solution to the empasse so that power will be delivered from there to Nigerians.
The Bureau for Public Enterprises (BPE) had told Geometric Power to expunge any idea of being given a new distribution company to work with.
The BPE insisted that acquiescence to the demand for a new distribution company will amount to a violation of pre-existing agreements with government, Enugu Disco and Aba Power.
This clarification became necessary following what the Bureau termed as, "blackmail to propel FGN/BPE to deny the rights of one citizen in order to satisfy the inordinate greed of another."
The BPE further stated that there was a lease agreement dated 28th April 2005, signed between the Federal Government of Nigeria (FGN), National Electric Power Authority (NEPA) and Aba Power Limited (APL).
According to BPE, the agreement was for the generation, transmission and distribution of power to residential and commercial consumers in Aba, and Ariaria districts that fall under the Enugu Zone of NEPA in Abia State.