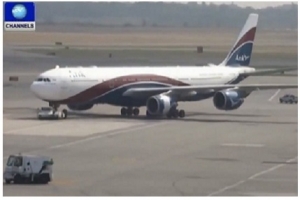 Route development is the life-blood of the aviation industry, a means of promoting growth, securing profits and satisfying various constituencies.
According to statistics, Nigeria loses over 200 billion Naira annually to international airlines that have been generously given more than enough flight rights into Nigeria at the detriment of Nigerian carriers which are left with just three per cent of the international market share.
The inability of Nigerian airlines to ply most of the routes has led to an imbalance in the over 80 Bilateral Air Services Agreement (BASA) between Nigerian and most countries.
At the moment, Arik Air is the only flag carrier representing Nigeria in the foreign scene with quite a number of regional and international connections.
It recently announced its commencement of a Lagos-Abuja-Dubai route. Passengers traffic and market research are two factors that determine where an airline will be investing next.
The Group Chief Executive Officer of Arik Air, Michael Aruremi-Ikhide, stressed that the airliner had observed the haulage of passengers in the route, resulting in the plan for the commencement of the Lagos-Abuja-Dubai haulage.
"We have to first observe that the route is a key segment and a high demand route with enough market size to necessitate additional lift from Nigeria to Dubai," he said, stressing that the passengers are most important in the airliner's considerations.
British Airways operates 14 frequencies to Lagos and Abuja, Ethiopia Airways operates 37 frequencies to Enugu, Lagos, Abuja, and Kano with airlines like Virgin Atlantic Airways, Lufthansa, Air France-KLM, Etihad, Qatar and other carriers.
In the past, the West African Airways Corporation Nigeria Limited (WAAC Nigeria), launched its first connection to London, the United Kingdom, on October 1 1958.
The first air link between Nigeria and the United States was launched in early October 1964, called ″operation fantastic". It linked Lagos with New York and was operated by Panam using Boeing 707s and DC-8S, but an agreement between both countries allowed Nigeria Airways to sell a limited number of seats on these flights.
By 1970 a domestic network and regional routes that extended west, as far as Dakar, operated in pool agreement with Ghana Airways; the European list of destinations included Frankfurt, London, Madrid and Rome, all of them served with VC10S chartered from Boac. In its  over 30 year history, the airline served about 34 regional and international destinations.
When Nigeria airways ceased operations in 2003,Virgin Nigeria  became  the national Flag Carrier of Nigeria in 2004 as a joint venture between Nigerian investors and the Virgin Group the airline's inaugural flight was on 28 June, 2005 from Lagos to London Heathrow, using an airbus a340-300 aircraft.
Virgin Nigeria quickly became one of Nigeria's largest airlines, carrying its 1,000,000th passenger and 4,000th ton of freight within two years of operation with a major stake on the Lagos Johannesburg route as well.  It ventured into the Lagos- Dubai route but had to pull out later. Virgin withdrew from the business in 2008
In  June 2010, following the acquisition of a majority share in the airline, Jimoh Ibrahim, the new chairman, announced that the airline had undergone a further name change to Air Nigeria Development Limited, Branded as Air Nigeria on 13 June 2012, the carrier was grounded by regulators for safety checks as the operations could hardly be sustained.
Bellview Airlines was established in 1992 and operated about 11 regional and international routes in London and Johannesburg. The airline was shut down late 2009 following its failure to meet its schedules, an after effect of a tragic crash in 2005.