The Afenifere Renewal Group Congratulates Fayemi, Fayose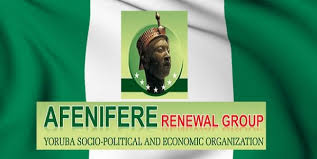 A day after Mr Ayo Fayose of the People's Democratic Party (PDP) was declared winner of the Ekiti State election, the Afenifere Renewal Group (ARG) has congratulated the people of Ekiti for voting in a peaceful and credible election.
In a statement signed by the group's Publicity Secretary, Kunle Famoriyo, they expressed hope that the new trend in the governorship election in Ekiti sets a landmark to how elections should go.
The group applauded the Ekiti State Governor, Dr. Kayode Fayemi, and the Governor-elect, Mr Ayodele Fayose, for the rare show of sportsmanship they displayed during the election and after the announcement of result.
The statement read: "We thank Governor Fayemi for courageously accepting the wish of the people of Ekiti whom he has served diligently and fervently in the last four years. ARG is convinced that if we must develop our land, we need an administration like that of Governor Fayemi.
"We also thank the Governor-elect, Mr Fayose for his magnanimity in victory and the promise he has made to continue building on the foundation laid by Dr. Fayemi.
"We welcome this promise of continuity in governance and we encourage him to use his tenure for the wellbeing of Ekiti people and to sustain the policies of his predecessor, including the economic integration projects of the Development Agenda for Western Nigeria, which harnesses the collaborative efforts of all the governments and people of South-western zone to uplift the quality of life of the Yoruba people."