The Nigerian P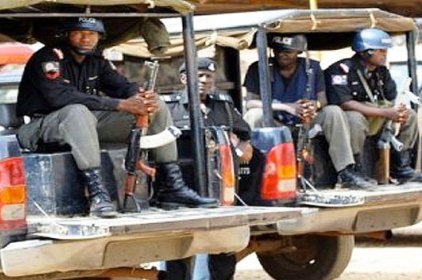 olice, Abia State Command, in its continuous effort to curb crime and rid the state of criminals, has arrested some suspects involved in armed robbery, kidnapping, child trafficking among many others.
Commissioner of Police, Adamu Ibrahim, while addressing newsmen during the parade of the suspects, said that the proactive measures of the officers of the command through tip off by the public have assisted them in nabbing the criminals.
He said that the command had resolved to do everything necessary to ensure that kidnapping was totally eradicated in the state and this determination has led to the discovery of the kidnapping training camp where the suspected kidnappers were arrested and are undergoing interrogations.
Items recovered from them include AK 47 Rifle ,two empty magazines, stolen motorcycle, an axe, polyethene bag containing Indian hemp and some stolen motor spare parts.
For the commissioner of Police, the surveillance by officers at the command and cooperation of the public has brought a tremendous success whereby the Police prevented the crime before time, although one of the suspects claimed that he was conned into it.
Authorities have restated that as the Police are doing their bid to curb crime and sustain security, the public also should be willing to offer relevant information on time and not after the crime has already taken place because security is every body's business.