Boko Haram: Nigeria Is Not Learning – Capt. Aliyu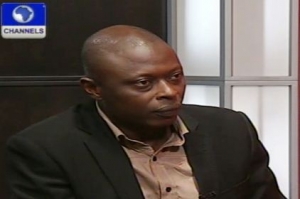 A Security Consultant, Captain Umar Aliyu (Rtd), on Monday, said that Nigeria was not getting any wiser and not learning anything in the fight against insurgency, four years down the line.
Captain Aliyu, who was part of a conversation about the State of the Nation on Channels Television's Sunrise Daily, feels that the effort of the authorities in the fight against Boko Haram does seem to be going anywhere.
"I will like to put it this way. If you draw a learning curve on activities as it concerns insurgency since 2011, you will see that we are not learning. A learning curve is simply the graphical representation of a theory which believes that the more you do something (the more) you get better at it. Time and effort should bring about experience.
"But if you look at it, taking it from 2011, four years we are not wiser and don't seem to get anywhere with the insurgency problem", Captain Aliyu said.
Reacting to a statement made by the Senior Special Assistant to President Goodluck Jonathan on Public Affairs, Dr Doyin Okupe, who appealed to Nigeria to join the fight against insurgency, Captain Aliyu agreed that the call was spot on, but feels that there had been a litany of responses from politicians, as everyone could predict what government officials would do or say after a bomb blast.
"One becomes forced to believe that there is conspiracy of silence as words are not being matched with deeds."
He refused to believe that no one knew who the terrorists were and what they want as they had being there long enough and had stated clearly what they want; "We know who they are (Boko Haram) and we know what they want. What we lack is the will to bell the cat and until we do, nothing will work."
He emphasized that Nigeria loses ground and the terrorists gain ground every single time they score one single disaster in any village.
On the fact that the sect want an Islamic state, Captain Aliyu maintained that this would not be possible as there was nowhere in the present electronic age that one could have an absolutely Islamic state and he was of the opinion that they were renegades who were being sponsored by people who gain political capital from what they were doing.
The retired Nigerian Army officer further said that whatever the religious convictions are, there are bound to be limitation as the world is not flat as far as religion is concerned.
Military Capacity
On the belief that the Nigerian military was over stretched to fight insurgency after four years of trying, Rtd Captain Aliyu feels that there were enough men in the armed forces to match the terrorists and Government should be held responsible if the military had indeed become overstretched.
"If our military is overstretched, it is because the leadership don't listen. In today's world, we have different types of army which includes the expeditionary, conventional, the national guards and they have their different areas of competence. You don't have one military that you want to deploy to do every and anything.  Even if you have a 100 million men the security force, they will be overstretched."
He further stated that the military was actually meant to perform a particular role constitutionally and they should be used for it.
He advised the Government to start thinking of 'outsourcing' if men are required to handle security situation, citing private military security companies like what is obtained in places such as Afghanistan.
The essence of the private military security companies, according to Rtd Captain Aliyu, is to help support the fighting forces against insurgency and they can be accessed in Nigeria as there are a generation of ex- soldiers out who could be great assets in the fight against terrorism.
He added that the weapons used by the Nigerian security forces were no where near parity to the ones used by the insurgents.
Missed Opportunity
He blamed the Government for not taking advantage of the window of opportunity opened after Boko Haram kidnapped over 200 girls in Chibok. He opined that this was the greatest undoing of the sect that made them to offer to negotiate as they never expected the kind of global and strong condemnation it elicited.
"What I'm trying to say is that in four years we have (had) windows of opportunity that opened momentarily and close. We don't seem to be learning from them. We don't seem to cease the moment because our reasoning is beclouded by political, social-economical or cultural issues", Aliyu said.
He gave example of the recent prisoner exchange with the Talibans by the American Government and highlighted that the move didn't reduce the Americans as they knew everything about the released Talibans and would monitor their movement with the Interpol all over the world in possession of their data.
He said that Nigeria was not getting anywhere because it is trying to do so many things at once instead of one thing at a time, "We can come together and narrow things down and bit by bit we are going to get things done."
He was also of the opinion that the closing down of the FCT, Abuja for the World Economic Forum for five days was a reaction of the government to insurgency and not necessarily a response to insurgency.
On how to separate politics or religion from security, Rtd Captain Aliyu said that if he was the security chief, he would do his duty without any religious or political affiliation, but if the powers that be come up to mount a campaign of colony against him, he would walk away.