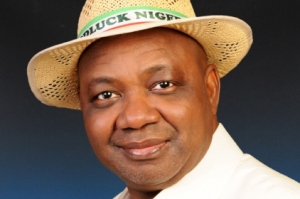 The Federal Government says that Nigeria has maintained its position as the preferred destination for investment in the world, despite security challenges.
Vice President Namadi Sambo said this at the opening ceremony of the 16th edition of the Honorary International Investors' Council, taking place in the Presidential Villa, Abuja.
He pledged the commitment of the Jonathan administration to ensure the security of lives and property of Nigerians and all those who live in the country, giving assurances that security forces were confronting the situation and would remain unyielding in the effort to rid Nigeria of the evil that has threatened its development.
It was their first meeting since the rebasing of the Nigerian economy, Vice President Namadi Sambo, representing President Jonathan, reviewed what has happened so far despite the challenges of insecurity in the country.
He said that the transformation agenda of the administration was on course despite the distractions, promising that Government would take all necessary steps to enhance security as well as competitiveness of Nigerian enterprises.
The Coordinator of the council, Baroness Lynda Chalker, however, stated that she was worried that education in Nigeria was still at a very low level and that everybody present in the room would give suggestions as to how to make power and education to work in the country.
The Federal Government has expressed optimism that the outcome of the 16th edition of the council meeting and the suggestions from all present would increase investment drive and efforts to make Nigeria remain globally competitive.