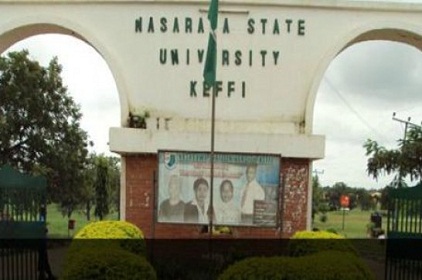 Joy knew no bounds as students in Nassarawa State were elated when Government, through the e-bursary programme, disbursed scholarships and whooping sums to various students in Lafia, the state capital.
Speaking at the Nasarawa State University in Keffi on Tuesday, at the flag-off of the programme, the Executive Secretary of the Nasarawa State scholarship Board, Mr Suleiman Abdulwahab, said that the adoption of the e-bursary system was to check and control the process against abuse.
The Nasarawa State Government has disbursed 280 million Naira with over 18,000 students benefiting from the process through the e-bursary platform.
The Nasarawa State bursary initiative, which was meant to lessen the financial burden of the students, had about a total of 19, 678 applicants but 18, 762 were selected as beneficiaries.
The breakdown of the exercise showed that students in the Nigerian Law School were getting 100,000 Naira each, while those in Maritime Academy and College of Aviation Technology got 50,000 Naira each. Students with disability got 20,000 Naira each while students studying other courses were given 10,000 Naira each.
There were also various categories of awards for Medical and Engineering students. The students were elated at the gesture.
The State Government also said that it had spent more than 57 million Naira on 14 students studying Medicine and Engineering in Ukraine, while 38 indigenes from the state were currently enjoying the federal scholarship programme.
Students from various parts of Nasarawa State gathered at the state-owned university for the disbursement of the state scholarship scheme.