FG, Governor Uduaghan Say Doctors' Strike Almost Over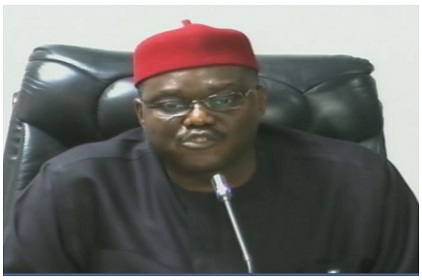 The ongoing strike by the Nigeria Medical Association will soon be over as talks are ongoing between the Federal Government and the association to put an end to this action that has led to untold sufferings of patients across the nation.
This was revealed on Friday at the Government House, Asaba, by the Delta State Governor, Dr Emmanuel Uduaghan, during an interview session with newsmen.
Dr Uduaghan revealed that a meeting of some elders of the medical profession and Government representatives held in Abuja on Thursday night.
He gave assurance that some of the pressing issues were addressed and resolved at the meeting and by the end of the week, the strike would be called off.
Present at the meeting were the Delta State Governor; the Chairman, Senate Committee on Health, Dr Ifeanyi Okowa; Dr Doyin Okupe, the Health Minister, Professor Onyebuchi Chukwu; Minister for Labour and Productivity, Emeka Wogu; Secretary to the Government of the Federation, Dr Anyim Pius Anyim and members of the medical association.
Governor Uduaghan, while admitting that there were indeed challenges in the health sector, urged medical professionals to be weary of strike which does more harm than good, because every life lost during the period of strike cannot be brought back.
The Federal Government has also corroborated the claim by saying that the nationwide doctors' strike may be called off next Monday, following the Thursday meeting between the leadership of the NMA and representatives of Government.
The Minister of Health, Professor Onyebuchi Chukwu, disclosed that a Memorandum of Understanding was signed at the end of the 10-hour meeting between the two parties.