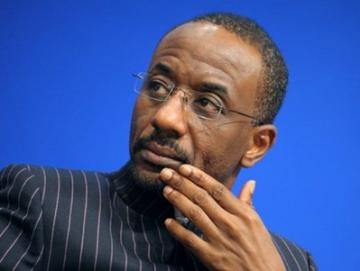 A Former Governor of Central Bank and the Emir of Kano, Mohammed Sanusi II, has formally withdrawn his lawsuit challenging his removal as the governor of the Apex Bank.
His lawyer, Abubakar Mahmoud, told the National Industrial Court that Mr Sanusi who is now the Emir of Kano wishes to withdraw his case against President Goodluck Jonathan and two other defendants in the suit.
The defendants did not oppose the request and the president of the court, Justice Babatunde Adejumo struck out the suit.
Hearing was expected to continue in the suit, but the Emir requested that the suit be discontinued.
The Federal Government on its part asked that the court should hear its motion challenging the ruling of the Federal High Court which declined jurisdiction in the suit but went ahead to transfer the case to the National Industrial Court.
Lawyer to the Federal Government, however, said he would toe the line of the Emir, "if he (Sanusi II) withdraws his other suits pending in both the Federal High Court and the Appeal Court.
Having listened to the parties, Justice Adejumo adjourned the case to the November 7 to hear the motion filed by the government and urged the parties to explore an out of court settlement.