Army Kills Boko Haram Kingpin, Brother In Kaduna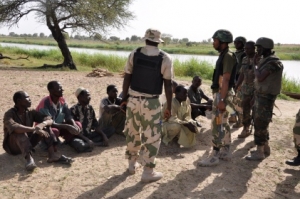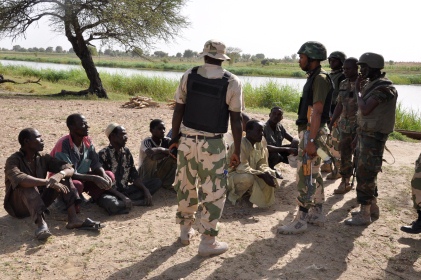 A combined team of security operatives, in the early hours of Sunday, have killed a suspected Boko Haram kingpin and his brother in Kinkinau area of Kaduna South Local Government of Kaduna State.
Reports say soldiers traced the house of the suspect in Kinkinua GRA, Imgwan Mu'azu, and shot the man whose name was given as Usman.
Eyewitness account said that the soldiers broke through the wall to gain access into the house, got his family out, and engaged him in a gun battle for about three hours before overwhelming him and his brother.
The district head of Ungwan Muazu and Cikasauron Zazzau, Alhaji Ahmed Aliyu Idris, after visiting the scene, blamed landlords who let out their houses without confirming the character of their tenants for being responsible for the high rate of insurgency in the North.
He asked landlords and residents to be security-conscious and ascertain the identities of tenants in their houses.
It was also gathered that the agent who gave out the house to the suspect and the landlord of the house have been taken away by the security operatives.
A security source who would not want his name mentioned revealed that the suspected Boko Haram member fled from Maiduguri to settle in Kaduna, adding that the team of security operatives that stormed the area had been on the trail of the suspect and were provided with support by troops on ground.