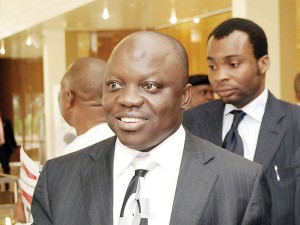 The Delta State Governor, Dr Emmanuel Uduaghan, has urged employers of labour in Nigeria to key into the Contributory Pensions Scheme.
At the opening ceremony of the World Pension Summit for Africa taking place in the Federal Capital Territory, Abuja, on Monday, Governor Uduaghan emphasised that the scheme was beneficial to both the employer and the employee.
Dr Uduaghan told journalists that with the scheme, funding of infrastructure projects would be made easy for developers in Nigeria.
He said that Delta State had contributed over 60 billion Naira to the scheme.
The Delta State Governor expressed satisfaction over the way the scheme was handled by the administrators and mangers, expressing confidence that it will no longer be easy for pension frauds anymore.
Earlier, on the sideline of the summit, the Chairman for the World Pension Summit, Harry Smorenberg, said that by learning and sharing best practices, Africa could set a new pace by being a leader in social security and pension market development in the nearer future.
"The agenda for the pension market development  for Africa is challenging and this is the first step where we provide a platform where we can exchange truly, expertise from not mainly African countries but also from outside Africa because in my view, Africa can really leapfrog on the development taking place in other countries,"  he said.
Mr Smorenberg told Channels Television that there would be a lot of messages in the summit on strengthening the Social Security System as it was the base for securing people. He explained that it was all about managing people, having equal right and avoiding social unrest which makes pension market development crucial and important as people have to feel safe to save money for their future.