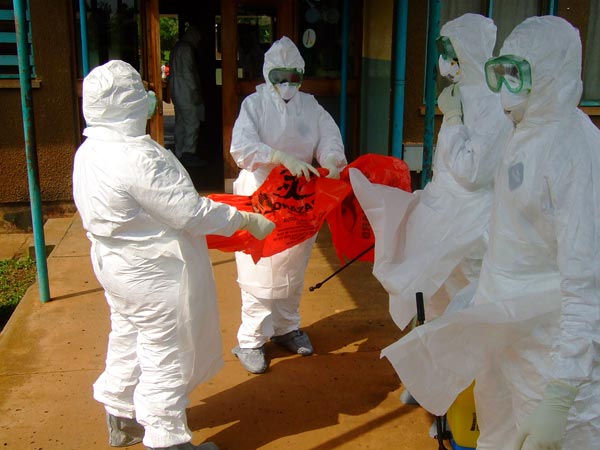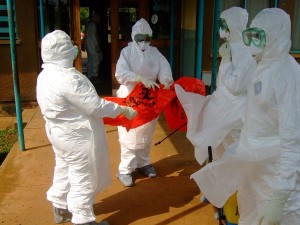 Ebola virus has continued to spread in Sierra Leone, Liberia and to a lesser extent in Guinea, with a combined 44 new cases and 21 deaths between July 6-8.
The latest figures released on Friday by the World Health Organization (WHO) brought the total in West Africa's first outbreak of the deadly viral disease to 888 cases including 539 deaths since February, the United Nations agency said.
"The epidemic trend in Liberia and Sierra Leone remains precarious with high numbers of new cases and deaths being reported," the WHO said.
Just one confirmed new case had been reported during the past week in Guinea, where the WHO said it was closely monitoring the situation.
There has been resistance among some communities to measures recommended to control the outbreak, such as precautions during traditional burial ceremonies.
Ebola causes vomiting and diarrhoea, impairs kidney and liver function and may cause internal and external bleeding. It kills up to 90 per cent of those infected and is spread by close contact with the blood, body fluids and tissues of infected people. There is no treatment or vaccine.
The Economic Community of West African States (ECOWAS) set up an Ebola solidarity fund at a summit in the capital of Ghana on Thursday in a bid to back a regional approach to the epidemic. Nigeria committed $3.5 million to affected states.
"We must do everything within our means and power to defeat this deadly disease. We must exercise vigilance and caution and avoid any panic or misinformation," Ghanaian President John Mahama, who is chairman of ECOWAS, said in a speech in Accra.