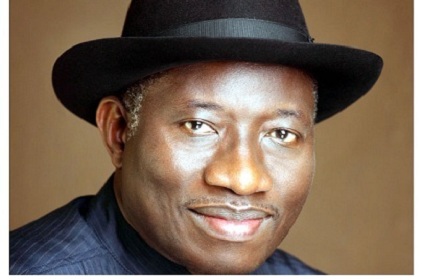 President Goodluck Jonathan has congratulated Nigeria's  famous literary giant and Nobel Laureate, Prof.  Wole Soyinka as he attains the age of 80.
In a statement by the Special Adviser to the President on Media and Publicity, Dr. Reuben Abati, on Saturday, in Abuja to applauded Soyinka's glorious life of service to Nigeria and the diaspora.
President Jonathan felicitated with the globally-renowned academic, dramatist, poet and literary icon as he celebrates the attainment of a significant milestone in his life.
Jonathan further applauded his life-long dedication and indefatigable commitment in the use of his acclaimed genius and talent, not only in the service of arts but for the promotion and good governance in the country and diaspora.
The president also assured Prof. Soyinka that he will always be celebrated and honoured by his proud countrymen, women and children for his famed literary works and for his exemplary career which has inspired others to take up a life of selfless service to humanity.
He wished Prof. Soyinka a happy 80th birthday celebration and prayed that God almighty will grant him many more years of good health and strength to continue with his devotion to make the world a better place for his people and all who live in it.