Boko Haram Claims Entry Into Lagos With Apapa Blast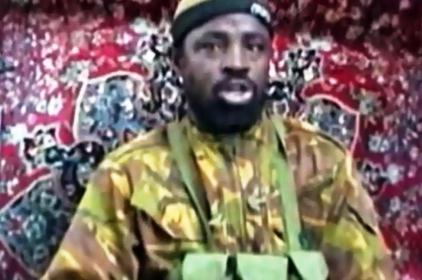 A worrisome report has purportedly been posted by Abubakar Shekau, the leader of the islamists insurgent group, Boko Haram online claiming they have made incursion into Lagos, South West Nigeria.
The video, AFP claimed, made available to them, shows Shekau claiming responsibility for the explosion which he said the Police and the Lagos State Government said resulted from gas cylinder.
Shekau said "I ordered the bomber to detonate the explosive."
The Lagos Commissioner of Police, Umar Manko, had dispelled the claims as mere industrial accident and that the incident had nothing to do with Boko Haram activities.
Mr. Manko asked Lagosians to carry on with their daily activities and as far as Lagos State was concerned there was nothing to fear as regard Boko Haram attacks.
Shekau has now been quoted to have said "A bomb went off in Lagos. I ordered (the bomber) who went and detonated it.
"You said it was a fire incident, well, if you hide it from people you cannot hide it from Allah."
Claiming responsibility for the bombing of Lagos, the leader of Boko Haram sect also said that the sect was responsible for the Abuja bombings that killed many people at Emah Plaza, located in the Federal Capital Territory.
"We were the ones who detonated the bomb in filthy Abuja," Shekau said.