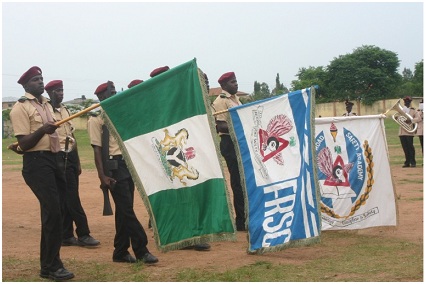 Officials of the Federal Road Safety Corps, (FRSC) from the Lagos and Ogun zone, say they will use the big stick against the use of siren by unauthorised persons.
At the 2014 zonal retreat held in Abeokuta, the Ogun State capital, for senior officers from the zone on Tuesday, the Deputy Corps Commander Operations, Danjuma Garba  asked the officials to provide the much needed critical  leadership that would ensure effective road management in line with the best international practices.
The  retreat had the theme, "Building  a Reliable  Framework  for Public  Education  and Communications Management".
In his message, Mr Garba urged officers to be more dedicated to duty and be good ambassadors of the zone in the discharge of their duties. He further stressed the need for officers to shun corruption, extortion and other sharp practices that could bring the corps into disrepute.
The Acting Zonal Commanding Officer, John Metheux, also said various initiatives put in place to promote safety on Nigerian roads had started yielding positive results.
Some officers of the zone were honoured for their dedication and selfless service.
The Lagos State government on July 1 passed a law banning the unlawful use of siren in the State and this informed the road safety commission's decision to begin the enforcement of the law.
The Attorney General of Lagos State and Commissioner for Justice, Mr Ade Ipaye, announced the ban through a statement by the Public Relations Officer of the state's Ministry of Justice, Mrs Bola Akingbade.
Ipaye said apart from vehicles used for emergency purposes such as ambulances, fire engines and law enforcement vehicles on urgent calls, use of siren on any other vehicle in the state would not be permitted.
He explained that the ban followed the need to eliminate harassments to road users, reduce traffic congestion, motor accidents and damages to properties.