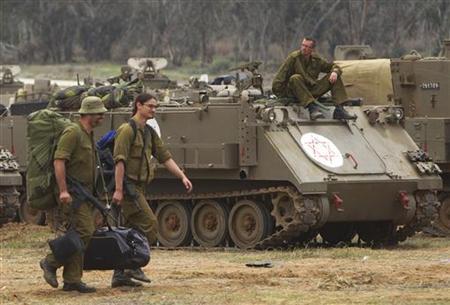 All the truce to end the raging battle between Israel  and  Palestine has not yielded any result as Israel continues  pounding target areas  across the Gaza Strip on Tuesday, putting away any hopes of  resolving the crisis soon.
The Israeli Military, however, said one of its soldiers was missing, believed to have been killed during the clash with Hamas Islamists.
However, the  efforts of international community to end the 15-day conflict received a boost, with US Secretary of State, John Kerry, holding talks in Egypt and UN Secretary General Ban Ki-moon due to arrive in Israel later in the day.
Hamas and its allies fired a barrage of rockets into Southern and Central Israel, triggering sirens in Tel Aviv, with one missile striking a nearby town, lightly injuring two people, officials said.
Israel launched its offensive on July 8 to halt missile fired out of Gaza by Hamas, which was angered by a crackdown on its supporters in the occupied West Bank and suffering economic hardship because of an Israeli-Egyptian blockade.
The Israeli military said it had identified the remains of six soldiers killed in an attack on their armoured vehicle inside Gaza on Sunday. It had already announced that seven died in the strike.
Palestinian militants in Gaza said they had agreed to a five-hour ceasefire on Tuesday to allow Gaza residents to leave their homes and seek vital supplies, and accused Israel of rejecting the proposal.
With the conflict entering its third week, the Palestinian death toll rose to almost 550, including nearly 100 children and many other civilians, Gaza health officials said .