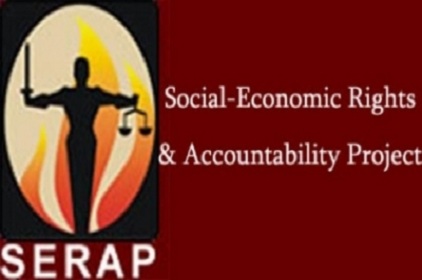 Socio-Economic Rights and Accountability Project (SERAP), on Thursday, said that "the failure of the government of President Goodluck Jonathan to genuinely seek and fully accept assistance from other states and international organizations is a major contributory factor why the over 200 pupils of Government Secondary School, Chibok, Borno State, kidnapped by the violent Islamic sect, Boko Haram, have not been safely returned to their families."
In a statement signed by SERAP's Executive Director, Adetokunbo Mumuni, the organization said that, "It is 101 days today that the girls were taken away from their families. The question Nigerians are asking is why this government has not admitted that it cannot do it alone. It is now time for the government to genuinely and proactively seek help and international assistance to obtain the badly needed intelligence, logistics and other support so that the schoolgirls can return to their families without further delay."
"At this point in time, seeking such assistance will not breach Nigeria's sovereignty. As a matter of fact, SERAP believes that Nigeria has a duty under international law not only to seek international assistance but also to accept any such assistance when offered. This is the basis of the principle of international cooperation for the protection of human rights," the organization also said.
According to the group, "the government does not have unchecked right to withhold its consent or refuse to genuinely and fully accept assistance in the case of the Chibok schoolgirls. A state cannot be allowed to arbitrarily refuse international assistance or to restrict such assistance for political reasons where it is unable to satisfactorily respond to a crisis like the case of the abducted schoolgirls.
"SERAP also reminds members of the international community of the common offices of humanity owed by all states to each other, which means that they must move beyond the rhetoric of the past 100 days to be more proactive, willing and ready to offer assistance. Proactively offering assistance to the government and civil society will not be an unwanted incursion into the country's territory but will rather advance the fundamental principles of international cooperation, solidarity and respect for human rights," the organization added.
The organization said that, "following this path will be entirely consistently with the UN Charter, which commits states to take joint and separate action in cooperation with the UN to promote universal respect for human rights, including the rights of the schoolgirls to human dignity and education.
This principle has been further articulated by the General Assembly in the Declaration on Friendly Relations, which offers authorities interpretation of the Charter", the statement added.