Traders Close Shops in Kaduna Over Bomb Scare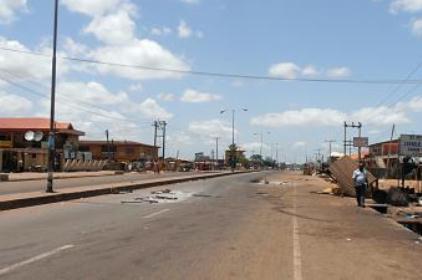 There was pandemonium in Kaduna metropolis on Monday following an alarm over a white bag abandoned near Kontagora road, which the traders suspected to be a bomb. 
The bomb scare on Monday afternoon forced traders to close their shops and started rushing home for safety.
Immediately the rumour filtered into the area, many people ran helter-skelter in order not to be caught in the web of any explosion.
However, a Police anti-bomb squad that arrived at the area promptly discovered that the bag contained some waste items and not bomb.
The alarm occurred barely one hour after news of a bomb explosion in Kano filtered into the city, a situation that promptly triggered fear of a coordinated attack by terrorists in the two cities.
A suicide bomb had gone off about 10AM on Monday, July 28 at the Nigerian National Petroleum Corporation (NNPC) Mega Filling Station at Hotoro area along Maiduguri Road, Kano.
The suicide bomber, suspected to be a female, had slipped into the crowd of citizens buying kerosene at the station before detonating the explosives. The suicide bomber and three others have been confirmed dead, eight persons are injured and rushed to the hospital.