No Fresh Case Of Ebola In Lagos- LASG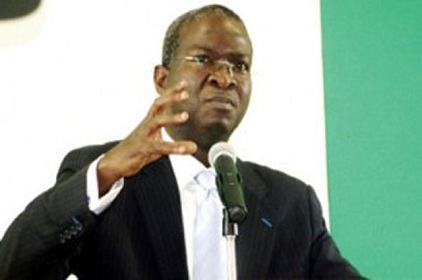 Lagos State Government on Wednesday has for the umpteenth time reiterated that no fresh case of the dreaded Ebola Virus Disease has been found in the State or any part of the country.
According to the Special Adviser to the Governor on Public Health, Dr (Mrs) Yewande Adeshina, none of the persons said to have come in contact with the late Liberian victim of the Ebola disease, Mr Pat Sawyer, has manifested unusual body temperature or any other symptom of the dreaded virus.
She explained that all the 59 persons who were in close contact with the deceased Liberian in Nigeria are hale and hearty and have not exhibited any unusual symptoms, just as there has been no case of the dreaded disease from the country's borders.
Also, the Commissioner for Information, Lateef Ibirogba has advised the citizenry to be wary of the activities of fraudsters who are making spurious claims about their ability to provide cure for the Ebola Virus, urging them to always contact health providers to report unusual feelings noticed.
He cautioned the people to desist from sending panic text messages  about the Ebola Disease that could heighten tension and create anxiety.
He also called on those who want to make cheap money from the case to desist from their strange claims of cure for the disease lest they run foul of the law, as only medical solutions are known to be appropriate for the disease.
He reminded residents of the State to make use of the emergency phone numbers- 08023169485, 08033086660, 08033065303, 08055281442 and 08055329229 provided to contact health authorities in case anyone with observed symptoms of the Ebola disease is noticed.
He also advised residents to observe the highest level of personal environmental hygiene adding that they should visit hospitals or Primary Health Centres nearest to them to report strange feelings noticed.