Physicians In The Americas Celebrate 20th Anniversary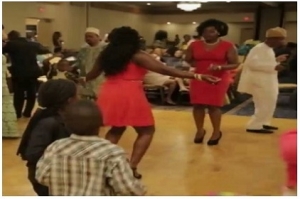 It's a yearly tradition for the Association of Nigerian Physicians in the Americas (ANPA) to host it's annual general meeting where hundreds of physicians gather, representing more than 6,000 Nigerian doctors in the Americas.
This year, their meeting point was in Anaheim, Southern California and the the ANPA mission is to promote a healthier Nigeria in a healthier world and also foster personal and professional growth of members.
Aside from medical education, this year's meeting continued the focus on public-private partnership in healthcare in Nigeria.
This years edition is particularly different because it coincided with the association's 20th anniversary which as expected culminated into a benefit gala evening where the physician's and their family members let down their hair.
It was indeed an evening to relax and unwind as a young Nigerian Pianist set the evening event open with the national anthem of Nigeria.
Some distinguished personalities were given awards for their great service to the growth of the organisation.
There was also a change in the mantle of leadership as the out-going president of the association, Dr. Mike Etomi, handed over to the new president Dr. Nkem Chukwumerije.
It was not a day of long speeches as the floor was open for dance.
ANPA hopes to continue to provide a platform for medical, political and social dialogue on issues of health within the Americas, Africa, and indeed, Nigeria.
Do you think Dorobucci is only popular in Nigeria? Then, watch this video.