Gas To Power Cost Needs To Be Competitive – Sam Amadi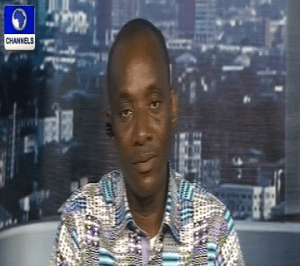 The Chairman of the Nigerian Electricity Regulatory Commission, Dr Sam Amadi, has said that the lasting solution to the power situation in the country is for the cost of gas to power to be competitive.
He said this during a conversation on the Friday edition of Sunrise Daily on Channels Television.
The Chairman explained that the power supply in the country has been low because the National Integrated Power Project (NIPP), which was expected to generate 2500 megawatts of power, can only generate 600 megawatts.
He assured that by the end of the year, about 500million scf. of gas would be gathered from different gas projects which could add close to 6000 megawatts of power at the end of the year.
Mr Amadi, who had earlier said that a better power situation is primarily based on the generation of more gas, admitted that there were two weak links in the sector, one was capacity and the other was distribution, which is due to failure of network.
He suggested that if the distribution companies strengthen their network, improve capacity and change damaged installation, it would bring about more power, more revenue and therefore more investment in the system.
He disclosed that a lot was being done to achieve a better power situation in the country, as the plan of Federal Government is to offset 25billion Naira to old companies that supply gas to the private independent power plants and to also ensure more supply of gas to power.
He added that the debt being paid are both legacy owned by the power sector before the handover and debts accumulated since November, after handover.
He, however, added that only debt for gas would be payed, "debts of contracts, legal cases are not going to be payed but debts for gas used will be payed by CBN."
He disclosed that the DISCOs would pay back the CBN based on tariff.