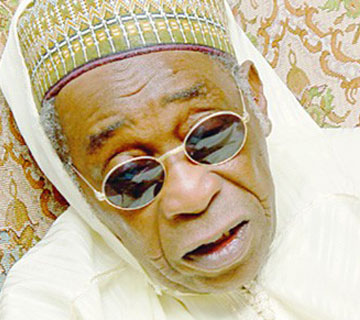 The faction of the Northern Elders Forum led by Maitama Sule, on Monday, gave President Goodluck Jonathan an ultimatum till the end of October 2014 to produce the over 200 abducted Chibok girls in Borno State and also bring an end to the Boko Haram insurgency, saying that failure to do so amounts to him being deemed unfit to seek re-election in 2015. 
The Northern Elders noted that the warning became imperative because they were of the firm belief that the lingering terrorist attacks and other related security challenges in the country pose a major threat to the 2015 elections and the survival of Nigeria as a nation.
Addressing  a news conference in Kaduna, Spokesman of the forum, Solomon Dalung, identified lack of political will and corruption among government officials and the military authorities as being largely responsible for the lingering insurgency in the North-East, where thousands of innocent people have been killed.
The forum lamented that this situation has allowed the insurgents to take over some parts of the North-East without much resistance from the nation's security forces.
The forum further alleged that the failure of the government to put an end to the current insecurity in Yobe, Borno, and Adamawa states was a deliberate plot to weaken the North's political and economic potentials ahead of the 2015 elections.
They expressed disappointment over the unwillingness of prominent leaders of the region to use their connections to tackle the problem.
The forum called for a thorough investigation into the recent assassination attempt on General Muhammadu Buhari by suspected terrorists, and also condemned the alleged ill treatment being meted against northerners in some states in the South, whereby they are said to have been tagged as terrorists.