Regulation Of Music Industry Will Empower Artistes – Abdulkareem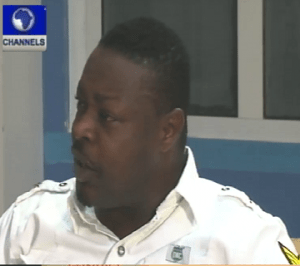 A Nigerian rapper and revolutionary artiste,  Eedris Abdulkareem, has emphasised the need for adequate regulation in the music industry, saying "artistes will benefit more". 
The 'Nigeria Jagajaga' singer, pointed out that Nigerian artistes were not being treated like their international counterparts because the industry was not well regulated.
On Channels Television's programme, Sunrise, on Saturday, Eedris said: "We are not treating our own artistes with respect and love, the music industry in Nigeria has been growing on an individual effort basis, its important that our music industry should be regulated and artistes should be paid royalties or mechanical rights," he stressed.
The Osun-born artiste insisted that international stars were well recognised in Nigeria, with higher amount of money paid to them, contrary to what Nigerian artistes get, blaming the music industry for its negligence.
"Do you know why they want to come over? Because they do not pay them 150,000 dollars to perform a show in America. But in Nigeria you pay them 1.3 Million dollars to come teach us sex, drugs and show people how many gunshots they have in their body, while our music industry is not coordinated."
The artiste known for the popular Nigeria Jagajaga song, which did not go down well with the President in position then, Mr Olusegun Obasanjo, stressed the need for President Jonathan to be left alone to pursue his administration's agenda.
"I did not like President Jonathan because I thought he was working for Baba  but now, it is obvious that Goodluck Ebele Jonathan has the keen interest of Nigerians at heart.
"The future of the country lies within its citizen and there is need to allow the government perform his duty. Jonathan is passionate about the country and people should leave him alone.
"Nigeria lies in our hand, the problem I have is that we forget easily with time and date. They should leave the poor man alone let him perform his duty," he stressed.
Responding to comments that he is passionate about President Jonathan, he said that he was only saying the fact in his songs.
"When I sang Jagajaga did any body pay me? If there was opposition by now I for don get plenty billions. The fact must be told," he stressed.
Eedris said that he would, by next month,drop a new album 'G to G', meaning Good luck to Goodluck and apparently done in support of President Jonathan's government.