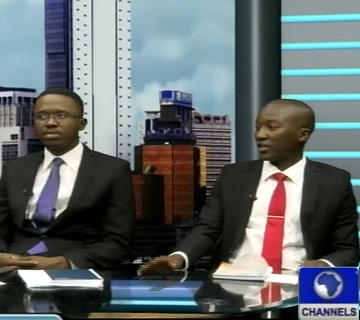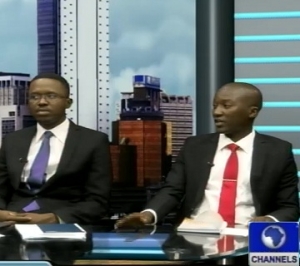 Economic analysts have advised the Central Bank of Nigeria (CBN) to consider mopping up liquidity to check the rising inflation rate.
The Head of Research and Publications, Dr Afolabi Olowookere and Mr Bie Peterside, both of the Financial Derivative Company Limited, told Channels Television on Tuesday that the increase in inflation rate that had been on for the fast five months was due to prevailing security challenges in the north-east and activities leading to the the 2015 general elections.
Mr Peterside pointed out that foreign investors had slowed down the rate of investment in the nation, as areas they could invest in at the moment were very few.
It is usual for investors to also slow down investments when an election year is approaching, in order to ascertain the political situation of the country, a situation that is apparently leading to the rise in the inflation rate.
For Dr Olowookere, the CBN should mop up liquidity to check the growing inflation rate.
"When inflation is rising the real return on investment drops. Increase in inflation implies that you are losing your purchasing power.
"So many factors are responsible for the increase. The insurgency in the north-east is contributing to the rise in price of goods that are supposed to come from the region and the election that is coming," Dr Olowookere said.
He pointed out that the apex bank had several tools which it could use to control the inflation rate, but emphasised that the best option at the moment would be to reduce the excess liquidity in the system.
"The CBN will look at the indicators and decide what tools to use to control the inflation rate, which will all be aimed at reducing excess liquidity in the system.
"You either increase the goods that are in supply or you reduce the money in the hands of the people," he said.
The experts further said that the increasing inflation rate was not expected to affect the exchange rate.