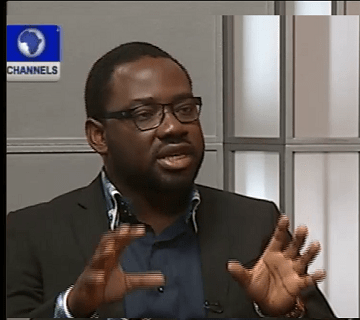 A Data and Information Analyst, Babajide Ogunsanwo, has stressed the need for government to go beyond investing capital in the educational sector for it to grow in Nigeria, as the failure in the sector continues to increase despite the money invested.
This was in view of the result announced by the Chief Executive and Head of the National Office of West African Examination Council, Mr. Charles Eguridu, in which only 31.28 percent of the over 1.7 million candidates that sat for the examination had credits in five subjects, including English and Mathematics, compared to the 36.57 percent in 2013 and 38.81 percent in 2012.
"The failure rate in education has increased, what the evidence shows is that for this trend to change, it goes beyond investing money in the educational sector. But government need to change what they are currently doing in other to boost the educational sector", Ogunsanwo said.
Speaking on Channels Television's programme, Sunrise Daily, on Friday, Ogunsanwo stressed that the problem Nigeria was facing in the educational sector was that the government highly underestimated the failure rate and overestimated the possible solution in education in Nigeria.
He noted that most students do not find their inspiration in leaders that speak articulately but with musical artistes by the reason of their followership on Twitter and urged all artistes to educate and encourage their followers on the need for education in Nigeria.
"If artistes start promoting education to their followers, the massive failure would be on a decrease.
"These artistes, actors and actresses need to promote the importance of education in Nigeria, by this, failure will decrease and the educational sector would grow", he emphasised.
Ogunsanwo also observed that government has not given most secondary schools an incentive to pass their examination, suggesting that the government would need to give cash rewards to student who pass their exams in order to increase their interest in education.
"We have not given a lot of students incentives to pass, so what we have done on one hand was putting a lot of money in the sector and the failure rate still increased.
"Government should start thinking of incentives and consider to give cash rewards for student that pass their examination, create more jobs and an hour paying job to captivate and capture the minds of the Nigerians in education", he stressed.
Ogunsanwo maintained that once the musical industry; motion pictures, sound and music recording becomes bigger than the educational sector, there would be a serious problem in the educational sector.