The family of British Ebola victim William Pooley has extended their gratitude to doctors fighting to save his life for the  care he has been  given.
In their first statement since the 29-year-old volunteer nurse arrived back in the UK for emergency treatment, his family paid tribute to those who orchestrated his quick return.
"We would like to express our thanks to all involved in bringing our son back to the UK.
'We have been astounded by the speed and way which the various international and UK government agencies have worked together to get Will home.
'He is receiving excellent care at the Royal Free Hospital and we could not ask for him to be in a better place.
'We would like to thank all our family and friends for their best wishes and ask everyone to remember those in other parts of the world suffering with Ebola who do not have access to the same healthcare facilities as Will.'
Mr Pooley, who contracted the deadly Ebola in Sierra Leone, is being treated at a specialist isolation ward at the Royal Free Hospital in Hampstead, north London.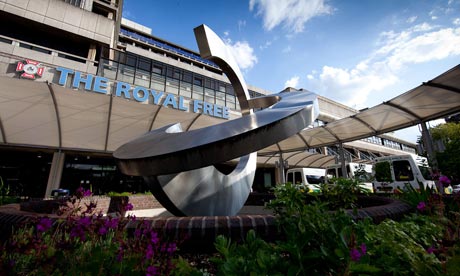 Dr Oliver Johnson, who has been treating patients in Sierra Leone's capital, Freetown, said his friend Mr Pooley was an 'extraordinary guy' who knew the risks involved, but was prepared to take them for the sake of the patients and his colleagues.
He said: "He and I spoke about the risk together and I think he absolutely understood that there were risks involved.
"He also knew, though, that he was well trained and there were good precautions in place, so it was a measured risk.
"But where he was in Kenema a number of staff had become sick.
"He was a hugely professional nurse and a hugely dedicated one, so he understood those (risks) but was prepared to take them for the sake of the patients and colleagues he had there."