PDP, APC Hold First Meetings In Edo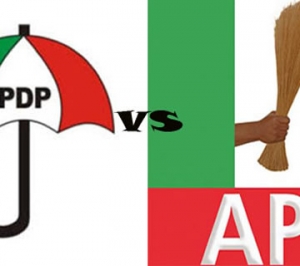 Ahead of the 2015 elections, political parties in Edo State have intensified moves towards gaining dominance in the state.
The Peoples Democratic Party (PDP) in Edo State has continued to receive members from the All Progressives Congress into their fold, with the latest additions from Ovia North East and Igueben L.G.A.
The PDP Chairman, Dan Orbih accused the State Government of falling short in governance and unable to fulfill its electoral promises to the people.
In another event, the All Progressives Congress, APC, had its first meeting with Edo South leaders, presided over by Governor Adams Oshiomhole, where he declared that the party has emerged stronger after the purge of selfish members.
He stated that the APC Government was working assiduously across the state, stressing that the State Government would not relent in its efforts towards taking the state to the next level.
The Chairman of the APC, Anselm Ojezua, also urged the party leaders to recognize the importance of the distribution of the permanent voter's card which would soon commence in Edo State.