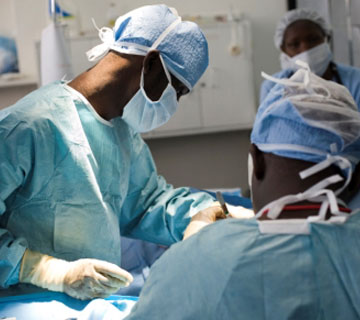 The Federal Government has lifted the suspension of Residency Training Programme in all federal hospitals with effect from Thursday,  28th of August,  2014 (yesterday) while the ongoing appraisal of the programme continues.
The Federal Government has also reinstated all resident doctors that were disengaged as a result of the suspension with effect from the same date.
Accordingly, all Chief Medical Directors and Medical Directors of the training centres are directed to issue letters of reinstatement to the resident doctors to enable them resume work immediately.
The Federal Government urges the resident doctors to see the magnanimity of government in reinstating them as a goodwill gesture to engender greater commitment and dedication to their duties.
The Federal Government had earlier decided that Residency Training Programme in Federal Government hospitals be suspended, pending the conclusion of the ongoing appraisal of the challenges in the health sector.
The decision was made while the strike embarked on the Nigerian Medical Association, NMA, which started on July 1, was still ongoing, and the Federal Government noted that the strike by members of the NMA had resulted in untold hardship on innocent members of the society who were in need of medical care.
The strike was, however, suspended on Sunday, August 24 (five days ago), after the Federal Government promised to meet their demands.