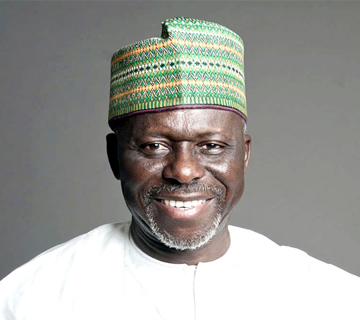 The Kogi State Governor, Mr Idris Wada, says his administration has made substantial progress in infrastructural development, agriculture, education, health, road construction and human capacity development amongst others.
Wada stated this in lokoja on Thursday in an interactive session with journalists in the state as part of activities to mark the 23rd anniversary of the creation of the Kogi State.
Journalists in the state, commissioner for information, and the Special Adviser on Media and Strategy to the Governor, Jacob Edi, all gathered in the governor's residence for the briefing. It is the state's 23rd anniversary and the journalists said there was a need for them to be briefed on some of the government achievements in the last two and half years.
Wada, who described the journey so far in the 23-year history of kogi State as very eventful, said that the state had been kept relatively secured and safe for citizens to go about their business. The governor stressed that his administration had been able to eliminate thuggery and youth restiveness and had focused on youth development
He further stated that his administration had brought agriculture to its prominence in all parts of the state.
"People now embrace agriculture with renewed interest, vigour and determination to make agriculture a business. Kogi State now partners with the Federal government who has supported the ideas of this administration," he said.
While lamenting on the damaged caused by the 2012 flood that ravaged the state, Wada assured the people that the state was now better equipped and prepared for such disaster, with all machinery on standby. He emphasised that the recent launch of Lokoja Metro Bus Service was aimed at subsidising the transport needs of the people.
He said that in the area of health, his administration had provided free medical programme which was embraced by the people. "All the general hospitals in the state are undergoing renovation and we have upgraded the diagnostic hospital to a teaching hospital in Anyingba as means of to providing for the manpower need of the people in the state."
While soliciting the continuous support of the people for his administration to succeed, the governor thanked the people for their support so far, assuring them that with the developmental programmes of his administration, he would leave the state better than he met it.