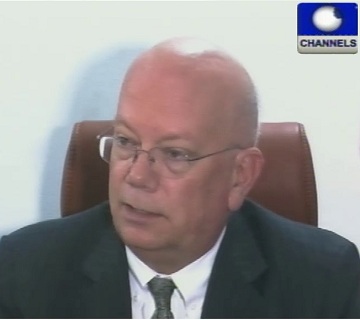 The United States has tasked Nigerian political parties and the Independent National Electoral Commission (INEC) to ensure a violent-free election that will be free, fair and credible.
The call was made in a meeting on Friday between the leader of the All Progressives Congress (APC), Mr John Oyegun, and the US Ambassador to Nigeria, James Entwistle.
Mr Oyegun stressed that a credible election would only be achieved in Nigeria where there is fairness, equity, justice and the right to choose is respected and guaranteed.
He asked the US envoy to advise all political parties, particularly the ruling party, to help ensure that elections in Nigeria were truly free, fair and credible.
"A proper level playing field should be guaranteed," he said.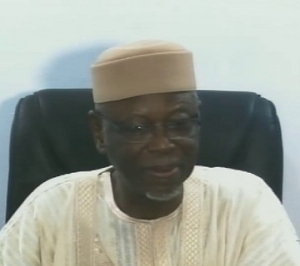 Mr Entwistle stressed that the American government was not holding the meeting with political parties to express its support for any party, but emphasised that its interest was in ensuring that Nigeria's election was credible.
"We are not here to support any party. We are just here to support what you have just talked about – a credible process in which the Nigerian people can freely express their wishes. That is what it is all about and that is why we provide support for INEC and we have tried to provide support to civil society as we get ready for this elections.
"That is where we are coming from. Now you have probably seen on TV, radio and all of these things. As I travel around this country, I talk quite a bit about the importance of non-violence in elections, before during and after elections.
We can all agree that there is no place for it and I encourage all candidates or parties to commit themselves now well ahead of the elections to not participate in or sponsoring violence in any way," he said.