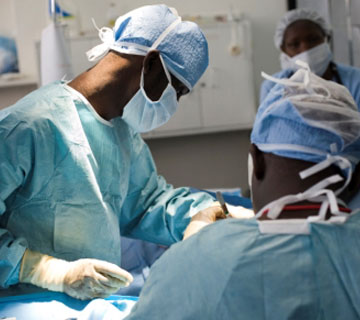 The Federal Government has announced plans to fashion out a residency training programme that would meet the ideals of the system and contribute effectively to the country's health sector.
The Minister of Health, Professor Onyebuchi Chukwu, announced the plan at a meeting with health professionals in Abuja.
The meeting was convened to critically appraise the Residency Training Programme in the country and make recommendations to improve it.
Even though the suspension initially imposed by the Federal Government has been lifted, Government said that there was a great need to appraise the programme to tackle some of the challenges observed in the programme.
Health management officials, therefore, gathered to help government come up with key recommendations on the issue.
One of the participants from the Ahmadu Bello University Teaching Hospital, Shuaib Oyedokun, expressed belief that the appraisal would help greatly in addressing pressing challenges facing the residency training programme.
Patricia Osemwenkha from the Federal Neuropsychiatric Hospital Benin City, also expressed optimism that the resident doctors would welcome the effort to improve the training programme.
Nigeria's health sector has witnessed a lot developments in recent weeks, from the prolonged strike by medical doctors, to the suspension of the residency training programme in the country.
However, some of those at the meeting said that the appraisal should also extend to other arms of the health sector, to ensure the needed transformation of the country's health sector.