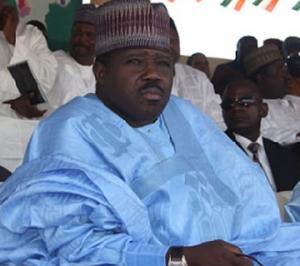 Former Governor of Borno State, Senator Ali Modu Sheriff, has denied sponsoring the Boko Haram sect and threatened to sue the Australian negotiator, Mr Stephen Davis, who was reported to have linked him to the Boko Haram sect.
Senator Sheriff, at a press conference on Wednesday in Abuja, said that the fact that one of his commissioners was identified as a Boko Haram member doesn't make him one.
He went on to say that he had no association with any terrorists anywhere and denies ever meeting the Boko Haram group.
"I cannot be a sponsor of a group I have not met before. Today, there are 10,000 members of Boko Haram terrorising our people. All my actions as governor was to guide my people right.
"I don't have foot soldiers, as they alleged. The allegation that some foot soldiers who turned against me became Boko Haram is not true. I am prepared to face any panel in the world to clear my name of Boko Haram," he said.
He, however, cleared the air about his recent invitation to the office of the Department of State Security Service and that it has nothing to do with the Boko Haram sect.