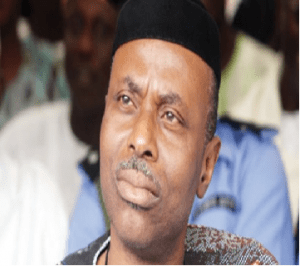 The Chairman, House of Representative Committee on Education, Hon. Aminu Suleiman has assured the Ondo State governor, Olusegun Mimiko, that the Committee is working closely with the Tertiary Education Trust Fund to ensure that there are enough funds for the successful take-off of the newly established Federal Polytechnic, Ile-Oluji in Ondo State.
The assurance was made when members of the Committee paid a courtesy visit to the governor, in his office, in Akure, as part of their oversight functions.
Honourable Suleiman expressed satisfaction on the state of some Federal Government owned tertiary educational institutions, which the Committee visited in the State.
He also said that the overall interest of the members for the visit was for the educational development of Ondo State.
Responding, Governor Mimiko maintained that education was a tool for social development and breaking of generational poverty.
He stressed that his administration's heavy investment in the education sector was to ensure that the products of the State were able to compete with their peers anywhere in the world.
Mimiko further projected that in the next five years, every child in the State would be attending standardised mega schools.
The members of the Committee after leaving Ondo State are expected to visit other States of the federation to assess the Federal Government owned educational institutions located there.