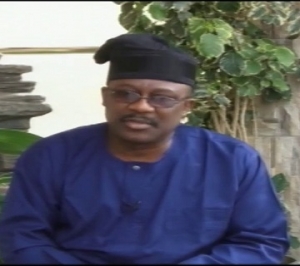 The National Assembly is still on vacation but some legislative activities still took place during the week in focus.
A joint committee on defense met to follow up on the approval of the state of emergency approved by the national Assembly for three north eastern states – Adamawa, Borno and Yobe.
The national Committee on Sports spent the better part of the week meeting different parties in a bid to resolve the crisis that continued to engulf the country's football.
The chairman of the committee, Mr Godfrey Gaiya, also had a closed door meeting with the Sports Minister, Tamuno Danagogo during the week.
Channels Television had a chat with a Senator, Smart Adeyemi, on the just concluded National Conference and the recommendations.
He said that the National Conference had afforded the lawmakers an opportunity to know the feelings of Nigerians across the nation.
"It had also given the the executive an opportunity to appreciate the need for the restructuring of Nigeria and how Nigeria could be managed.
"Until when we have a copy to do analysis of some of their recommendations, but some of their debates focused on the need for Nigeria to run a true federal system of government," he said.
Senator Adeyemi further spoke on what the National Assembly would do when they receive the report.