Naira Falls To 7-Week Low On Strong Dollar Demand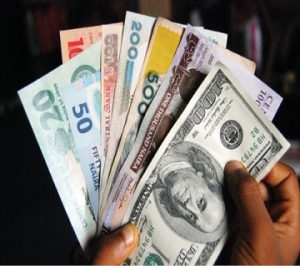 The Naira fell 0.28 percent against the dollar on Tuesday to its weakest level in seven weeks, hit by strong demand from foreign exchange users and a squeeze in availability of the U.S. currency.
The local unit closed at 162.80 to the dollar, compared with Monday's close of 162.35.
"We saw a bit of demand in the market today, pushing down the naira value," one dealer said.
"Dollar flows have been scanty after many of the oil companies concluded their month-end dollar sales early last week," another dealer said.
The naira eased against the dollar last week after some importers brought forward their forex requirements to tap into the month-end liquidity boost provided by oil companies selling the greenback to meet their local obligations.
Dealers said the naira should trade within range for the rest of the week in the expectation that state-owned energy company NNPC will sell dollars in the market soon.
NNPC accounts for the bulk of dollars traded on the interbank market and usually sells dollars to some lenders once or twice every month.