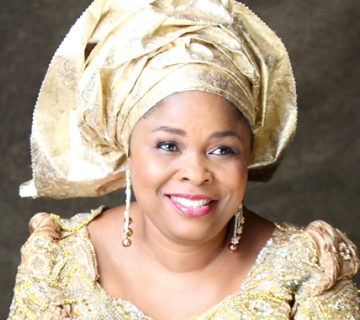 Ahead of the September 22 date approved for the resumption of schools across the country, the non-governmental organisation of Nigeria's first lady, Patience Jonathan, has launched a campaign to sensitise mothers on the Ebola virus disease.
The Women for Change Initiative is a non-governmental organisation of Nigeria's first lady, Patience Jonathan, which mobilizes women for socio-economic and political change in Nigeria.
According to the group, targeting the women is one sure way of helping school children, who will soon return to their classes, to prevent the spread of the disease.
The group says zonal and states coordinators of the organisation would train parents at the grassroots on personal hygiene before children return to schools. They would also be trained on how to identify symptoms of the deadly virus.
At the launch, some of the training provided by team of medical experts from the State House included how to identify the disease, good personal hygiene and the need to avoid contact with body fluids.
Some of the participants told Channels Television that the training received would enable them educate their children on how to relate with other children and adults when they get back to their schools.
Nigeria's school children ought to have resumed from their holidays in the first week of September, but as part of its efforts to contain the spread of the deadly Ebola virus, the Federal Government postponed the resumption of schools to September 22.
The Government expects that the Ebola virus would be completely contained before the new date of resumption.