2015 Election: Suleiman Urges PDP Members To Unite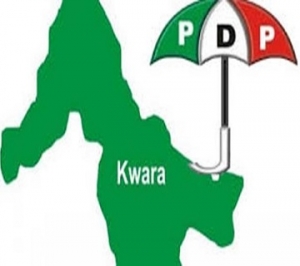 The Minister of National Planning, Dr Abubakar Suleiman, has urged members of the Kwara State chapter of the Peoples Democratic Party (PDP) to unite and work harmoniously for the success of the party in next year's general elections.
Dr Suleiman, who made the call during a reception held in his honour following his appointment as the Minister of National Planning, also absolved President Goodluck Jonathan of any blame in the insecurity witnessed in the country.
The reception was attended by party members across the 16 Local Government Areas of the state.
The Minister, who arrived at the Ilorin International Airport, was welcomed with a long convoy provided by the party members resulting in a gridlock over a period of time.
Those who could not gain entrance made do with the space provided outside.
He thanked the entire members of the party for the honour and urged them to exhibit the spirit of oneness in choosing the gubernatorial candidate of the party in the state.
He asked party members to always ask questions on how the resources of the state are being spent by the government.
The State Chairman of the Party, Iyiola Oyedepo, thanked the party faithful for their support and loyalty to the party and pledged to continue providing the wherewithal for the growth of the party.
Other speakers at the occasion include; the Special Assistant to the President on National Assembly Matters, Suleiman Ajadi, Chairman of the Federal Character Commission, Professor Shuaib Abduraheem and Former Minister for Transport, Issa Bio Ibrahim, among others.
A PDP Chieftain in the State, Bola Shagaya urged party members to avoid rumours and work for the progress of the party in all elections.