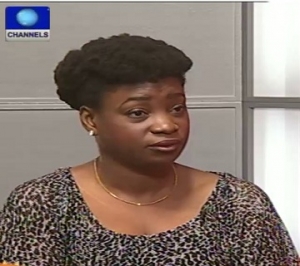 The refusal of teachers in Nigeria to resume on September 22 and the scepticism that some parents have shown are all as a result of the fear that some cases of the Ebola Virus Disease may still exist, an educationist, Dr. Modupe Adefeso-Olateju, has said.
Dr. Adefeso-Olateju said on Friday that the reality was that "the county is still grappling with the Ebola virus issue".
"We know that we do not have any official cases of Ebola Virus, but on the other hand, who is to know if there are unreported cases still existing . We can't say categorically. I understand the perspective of those who are very concerned about the resumption date of September 22.
"My concern is that which I have observed over time in the education sector in Nigeria and that is the fact that we do not seem to take education quite seriously as we should in Nigeria.
"If one is to ask what the risk assessment strategy for the Ebola virus disease is in Nigeria, its implication on education and if anything was done before we had the Patrick Sawyer incident? I doubt that we would have any such strategy in place, knowing full well the sort of implication that this will have on our education system," she said on Channels Television's programme, Sunrise Daily.
Dr. Adefeso-Olateju pointed out that some parents worry over the lack of basic facilities needed in school to guide against Ebola spread, have been linked to the fact that there is no clear assurance that there are no Ebola cases.
"They are valid concerns because there are implications that will be quite severe for the children.
"The big issue for me is how a situation like this can exacerbate the difference between public and private schools in Nigeria. We advise both private and public sectors.
"While some parents in the private sector are still reluctant to allow their children to go to school on September 22, we have observed how proactive private schools have been to enable them know if children have fever. They have provided facilities to have them wash their hands and use sanitisers. And in some public secondary schools we have seen such measures put in place," Dr Modupe Adefeso-Olateju, who is the Managing Director, Education Partnership Centre, said.
On the implication of shifting the resumption date, she said that it would be a very serious situation to have a child out of school for two weeks in a term, insisting that being out of school would have severe implications on their learning outcome at the end of the day.
She highlighted the fact that "health comes first before education" and stressed that the parents must be assured of their children's health safety and security.
The Minister of Health Professor Onyebuchi Chukwu, had on Wednesday said that there was no single case of Ebola Virus Disease in Nigeria , explaining tha the risk rate had been reduced. But Dr Modupe Adefeso-Olateju has a different view.
"I don't think I will say that the risk is small unless we have taken the temperature of majority of Nigerians.
"Vast majority of private schools will open on Monday but we do not know if that will be same in the public sector," she said.
The educationist further suggested that autonomy of schools in Nigeria should be promoted to empower some schools to be able to get necessary facilities without having to go through a bureaucratic process.
"How much autonomy are we actually promoting? Are we ready to embark on the level of decentralisation so that the provision of needed facilities could be made more rapidly at schools level?" she questioned.
As much as checks are needed to be carried out on school children, there have been fears that ample manpower and time may be lost to the process, a position Dr Modupe Adefeso-Olateju also stressed.
"However, we cannot continue to shut down schools, but there must be a measure of protection for the children, even if all we do is providing thermometers and train people on how to use it, I think that will really help," she said, stressing the need for the check to be sustained.
On the standard of education in Nigeria, the educationist emphasised the need for a level of continuity in policy formulation and implementation, a necessary sustainability process she said was lacking in the education sector.