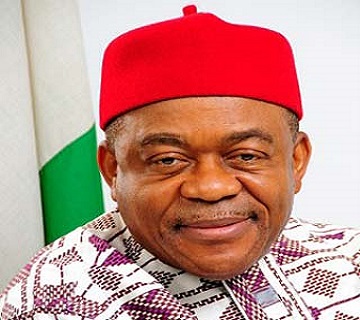 The Abia State Governor, Theodore Orji, has said that enhancing the socioeconomic development of the people of the state would remain the priority of the administration.
He made this known at the Executive Chamber of the Government, Umuahia, when the people of Umukabia paid him a courtesy call to thank him for the rehabilitation of their roads and for appointing some of their sons and daughters into his government.
They said this gave them a sense of belonging.
In response, the Governor said that the decision to rehabilitate Umukabia Road was aimed at alleviating the hardship faced by the people, especially those living in the rural areas who are mostly farmers and find it difficult to convey their farm produce to the market.
The people of the community also solicited for the upgrading of their Health Centres, as well as the inclusion of their teeming youths in the empowerment programmes.
The Abia State Government assured them of further aligning with the view that uplifting the standard of living of the grassroots and alleviating poverty across the rural areas are major dividends of democracy that would increase the economic development of the state.