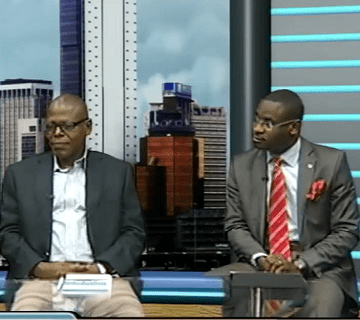 The Chairman of Power Group, Lagos Chamber Of Commerce and Industry, Mr Effiom Edet, has said that Nigerians are willing to pay for stable supply of electricity if they could see visible improvements in the sector.
Speaking on Channels Television's programme, Business Morning, on Wednesday, Mr Edet said that to record a recoverable capacity in the power sector, infrastructure and gas needed to be put in place, with the upgrading of the east network prioritised.
Also, the head, Development Finance, Heritage Bank, Segun Akanji, said that the power sector required both the private sector and the government intervention.
To boost the power supply in Nigeria, Mr Akanji emphasised that the government had a responsibility to the people to create a stronger attraction by providing its own balance sheet for the people to access a larger share of funding from the international capital market, private equities and international investors.
Mr Akanji stressed the need for the government to give a lot of consideration to the sector by creating an atmosphere that would attract investors while it could leverage on that as a means of growing the economy.
"Basically it is the way we handle event that would determine whether it could be a crisis or not. But for me I do not think this would be a crisis because, power is important. Without power we cannot have a transformation agenda fully realised," he said.
He further explained that If there was consistency in delivery of power supply in homes and industries in Nigeria, there would be a strong and massive economic development in the country.
Although the banking sector is exposed to giving out loans to investors and which may lead to crisis, Mr Akanji said that the pattern used in handling the loan process and usage of funds could lead to crisis.
"If the government will be willing to use its balance sheet as a form of guarantee for the power sector to secure the financing or negotiated with potential investors, it will further open up power sector for investors to come in. If this is done the sector facilities can be restructured and the crisis in the banking sector will not emerge," Mr Akanji said.