Court To Decide If Former Taraba Deputy Governor's Impeachment Was Lawful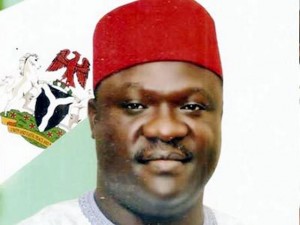 The Supreme Court in Nigeria will on the November 21 decide the fate of the former deputy governor of Taraba State, Mr Abuabakar Danladi, after considering if his impeachment was lawful or not.
Danladi was impeached by the Taraba State House of Assembly in September 2012 for gross misconduct and engaging in private businesses.
After his impeachment, he approached the court to challenge the ruling of the Appeal Court which upheld the ruling of the Federal High Court in Taraba that he was duly and constitutionally impeached.
In a unanimous judgement a five-member panel of the justices of the appellate court led by Justice Musa Abba-Aji, had in that hearing dismissed the appeal brought before it by the impeached deputy governor for lacking in merit.
The court held that the Taraba State House of Assembly complied with section 188 of the constitution in his impeachment.
Counsel to the deputy governor, Kanu Agabi, had amongst others, challenged the competence of the state Acting Chief Judge, Justice Josephine Tukur, who instituted the panel that investigated his client over the alleged gross misconduct having overstayed in the office for three months.
However, counsel to the Taraba State government and the Taraba State House of Assembly both disagreed with the position of Mr Danladi and asked the court to disregard the appeal and dismiss it for lack of merit.
Mr Danladi's will have to wait till November 21 for his fate to be decided by the Supreme Court.