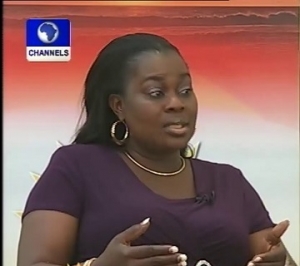 The Editor, Sun Newspapers, Funke Egbemode, said the major essence of organising the Sun Women Leadership Summit is to bring women leaders together to inspire the aspiring women in the country.
"We (Sun Newspapers) think it is time to bring women leaders together and those aspiring to be leaders, so the two groups can network", adding that "women can come together and assess how far they have come, what we are supposed to be doing, what we have done wrong and what we can do better.
"So the Sun put this together so we can move beyond just writing about those things that we believe in to celebrate what we have achieved thus far and plan on how to do better" she said.
"We have celebrated women, we have looked at their challenges, we have analysed how far they have come and we decided that it is time to also do something outside writing about what we believe in.
She further noted that the summit has been arranged to address the challenge faced by women in different aspects of life and different parts of the economy.
She also noted that when speakers on their area of expertise, an open conversation is followed where other "leaders share experiences on what they have done" and "how to get through the landmines without getting blown up".
She further noted that when people with such expertise share their experiences, the ones aspiring will be motivated despite the challenges they face, adding that "the summit is not just about those who are there now but also about successive generations".
She maintained that the task will not be as easy as it is said but noted that "women were given different sides and groups that can help them move from where they are" adding that "it is not a success that we can achieve overnight".
The three-day The Sun Women Leadership Summit (SWLS) holding in Asaba, Delta State capital, opened yesterday, Wednesday, with Majority Leader of House of Representatives, Mulikat Akande, as chairman and Dr. Evelyn Oputu delivering the keynote address.
The summit, organised by The Sun Publishing Limited, features notable Nigerian women, who would discuss issues affecting the womenfolk, among others.
The summit, according to The Sun, is the company's way of appreciating a large group of its readership as well as boosting President Goodluck Jonathan's landmark achievement in giving women opportunities to serve the nation in different capacities and in all sectors of the economy.
The event which ends on Friday, October 10, was declared open by Delta State Governor, Emmanuel Uduaghan.