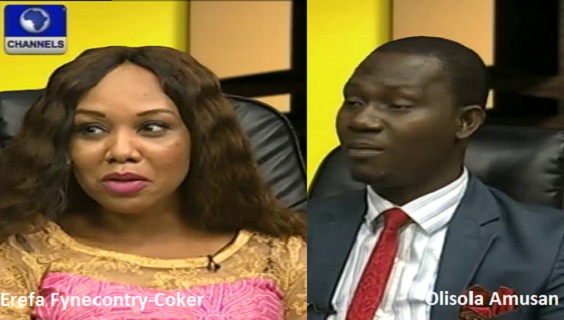 Nigeria's unemployed graduates, hugely seen as unemployable because of lack of necessary skills that employers are looking for, has been asked to take advantage of the free training opportunities that firms are offering to graduates.
On Rubbin' Minds on Sunday, Olisola Amusan, of Aiki-Partner-Microsoft and the CEO of Doheney Services, Erefa Fynecontry-Coker, stressed that most Nigerian graduates need additional training of different kinds even after they had left school.
Fynecontry-Coker, said that most Nigerian graduates that she had met needed to get some sought of training after school before they could fit into any position in an organisation.
She said that the development was a function of the education foundation that they got from the system, stressing the need for the Nigerian government to make needed restructuring in the education sector.
"Some of the graduates do not even know how to sit in an interview, they do not know how to dress or talk.
"We have a graduate finishing school where we train graduates on how to prepare themselves for the labour market. We are teaching them skills that they need, problem solving and decision making skills. We are making it free for people to come in for three months and get the necessary skills," she said.
Graduates to access these trainings on www.doheneyservices.com, which she said would be up soon.
Amusan also said that the situation was birthed by the poor education system, which he said should be addressed.
He pointed out that most Nigerian graduates were not trained for the labour market and that "a typical employer does not have the time to start retraining".
"Graduates in Nigeria focus on the few things that lecturers used in teaching them which are already old and out of date.
"Aiki has a platform that empowers young people. Time management skills, technology skills essential for the workplace. Anyone willing to access this platform can log on to www.aiki.ng to sign up for resources that will equip them with needed skills for the job environment. You can access everything that prepares you for a job and other training that you need as a graduate," he said.
It is hoped that with the free training resources Nigerian graduates seeking jobs would take advantage of the platform and get necessary skills that could position them better for good jobs.