Security Expert Says Ceasefire Agreement Is Not Binding On Boko Haram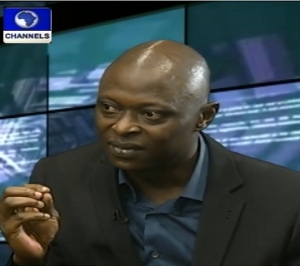 A security consultant and retired military officer, Capt Umar Aliyu on Monday said the ceasefire agreement reached by the Federal Government with the dreaded Boko Haram terrorist group is not binding on the sect members.
"The reason is because, being an alternative dispute resolution option, it is not like a court finding, where, if you break or do not respect the ceasefire, the court will fine you or you pay a certain fee.
"Ceasefires are normally brokered and certain things come out of it and in most cases, it is unlikely that one of those whose armed forces are presently contending with one side of the dispute will be the mediator; that is food for thought," he said.
He further added that the Boko Haram group has no history of respecting ceasefires agreed to either by the Federal Government or third parties, insisting that "the Boko Haram does not have anything with respecting agreements or ceasefires".
Capt Aliyu further argued that it was possible that the "death of Imam Shekau, may have pressured Boko Haram to come to the negotiation table" maintaining that it was wrong to have "one of the disputants as the mediator," citing Idriss Deby of Chad, whose country is a member of the Multinational Joint Task Force (MNJTF) set up to fight Boko Haram within the West African region.
"From the intelligence I have gathered, Boko Haram is led by Imam Shekau, who presides over what you call a Shura (Council of elders) and he has no second," he revealed.
"And the armed forces actually killed someone who was purported to be a proxy of Imam Shekau. There is a possibility that Imam Shekau is dead and that man is using his death to leverage an impression that he is alive."
The Federal Government of Nigeria, last week Friday, said it reached a ceasefire agreement with the Boko Haram sect.
After the agreement was reached, the Chief of Defence Staff, Alex Badeh, ordered all service chiefs to comply with the ceasefire agreement between Nigeria and Boko Haram in all theaters of operations.
The announcement came at the end of a meeting between the Nigerian and Cameroonian armed forces where both sides decided on collaboration in communication, intelligence sharing, tactical partnerships and handling of internally displaced.
Air Chief Marshal, Badeh assured the Cameroonian military that the agreement would not have any effect on the transnational operation between the two countries to fight crimes within their joint borders.
"A ceasefire agreement has been reached between the Federal Government of Nigeria and the Jama'atu Ahlis Sunna Lidda'Awati Wal-Jihad.
"I have accordingly directed the service chiefs to ensure immediate compliance with this development in the field," Air Chief Marshal Badeh said.