Nigeria Adopts Double-Barreled Approach To Further Contain Ebola- Prof Chukwu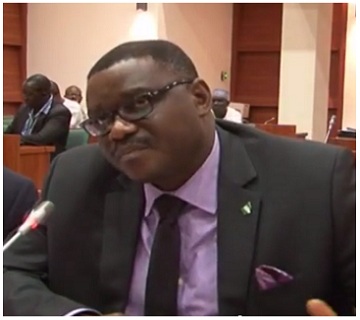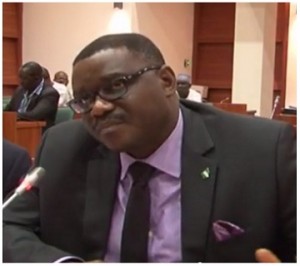 Nigeria's former Minister of Health, Prof Onyebuchi Chukwu on Tuesday said the Federal Government has chosen a double barrel approach to continue the fight against the Ebola Virus Disease despite the declaration by the World Health Organisation (WHO) that Nigeria is Ebola free.
He noted that the government is also not relenting in finding a cure to the virus as the "Treatment Group for the Ebola Virus Disease have been working and collecting various claims from Nigerians, scientists and other alike and are trying to verify them.
"They have selected a number of claims that they think are worth researching into and they are beginning to develop the protocol for research", he said.
He said Nigeria has joined the rest of the world under the auspices of the World Health Organisation to make its contribution to the fight against the disease on the global stage.
"So it is a double barrel approach; we are trying to do things within the country and we are also trying to collaborate with the international community because that is the only way to go.
"There must be a vaccine if the world is ever to hope that it can be able to combat it any moment and lay it to rest", insisting that "if we cant get a vaccine, then we should have a specific drug developed that can be effective against the virus".
He also reiterated the call by the Federal Government on Nigerians not to rest their oars in maintaining preventive measures against the contained Ebola Virus Disease.
"The battle is won but the war is not yet won and we must even now be on alert" he said, adding that "it is great to succeed but it is more difficult to stay on top of that success".
He urged Nigerians to remain vigilant and urged them to continue to do "all the things we thought you; all the things we agreed we must do- enhanced personal hygiene, enhanced sanitation, alertness at ports of entry, seaports, land crosses, airports- and when people are sick endeavour to go to a proper hospital", he said, adding that "we must continue to do all this".
The World Health Organisation (WHO) had on Monday declared Nigeria free of the deadly Ebola Virus. Nigeria did not recorded a new case of Ebola for 42 days or two incubation period of 21 days.
WHO representative, Rui Gama Vaz, who said it was a "spectacular success story", added that "Nigeria is now free of Ebola.
"This is a spectacular success story. It shows that Ebola can be contained but we must be clear that we have only won a battle, the war will only end when West Africa is also declared free of Ebola", he said.
The disease gained entry into the country in July when Liberian, Patrick Sawyer, came in on a diplomatic assignment.
The diplomat had fallen ill and was admitted at the First Consultants Hospital, Obalende, in Lagos.