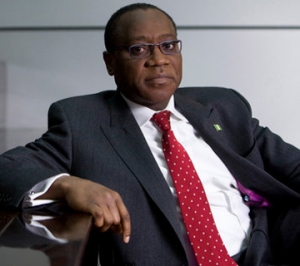 The Minister of Industry, Trade and Investment, Dr Olusegun Aganga, has confirmed that Nigeria loses over $3.3 billion every year to import items like roofing sheets, nails, roof tiles head pans, wire gauze that are produced from steel and iron ore minerals.
He added that the money spent on the importation may increase from $3.3 billion to $15 billion in the next decade if necessary measures are not put in place in the nation's industrial policy.
He further noted that despite Nigeria being the second largest producer of steel and iron ore in Africa, it imports products from steel and iron into the country every year.
Speaking during the pre-commissioning visit to a cold roll mill and steel industry in Ilorin, the Minister said that any country that relies entirely on exporting raw materials without having a strong industrial and related services sector would remain poor.
The Minister, who said that the Industrial Revolution Plan of the present government is the most robust and comprehensive industrial plan Nigeria has ever had, added that the objective of the policy is to diversify the nation's economy and revenue sources.