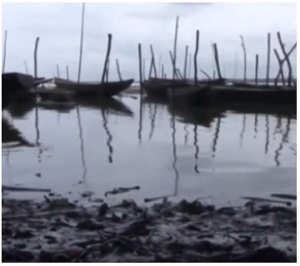 The Federal Government has inaugurated a 13-man consultative committee to clean up and restore the hydro-carborn polluted areas of Ogoni land in Rivers State.
The Minister of Petroleum Resources, Diezani Allison-Madueke, who inaugurated the committee in Abuja, said that the committee would develop a road-map for the restoration of the polluted areas of the Ogoni people.
The newly formed committee was set up as a result of failure of previous government's efforts to clean up and restore the polluted lands in the area.
Agitations to restore oil polluted areas of the Ogoni land took a new momentum in 2006 when the United Nations Environmental Programme, UNEP, published its reports on the extent of damage done to the region.
Six years after that report, the Federal Government set up the Hydro-Carbon Pollution Restoration Project (HYPREP) with a view to cleaning up all oil polluted lands in the Niger-Delta region, including that of the Ogoni people.
However, since its establishment in 2012, much result has not been felt in the region, hence this new committee.
Representatives of the Movement for the Survival of Ogoni People, MOSOP, believe that the new committee would produce results especially since it has the people's representation.
The MOSOP President, Legborsi Saro Pyagbara, as well as the Ogoni Youth Leader, Marvin Yobana, were present at the inauguration.
It is hoped that the committee would produced the desired results for which purpose it was set up and minimise protests against environmental degradation in the region.