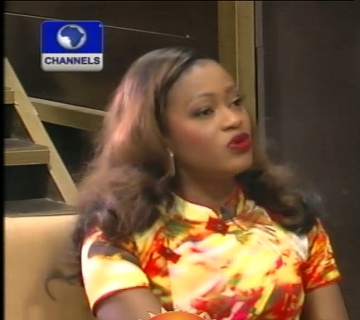 An international fashion designer, Lanre Da Silva Ajayi, has stressed the need for the Nigerian government to invest more in the fashion industry to grow the sector and create more jobs.
On Channels Television's programme, Sunrise, on Saturday, she pointed out that "Nigerians love fashion" and that more investment in the sector would help the rise of the industry.
According to her, making platforms available for young Nigerians to get involved in the business opportunities that are available in the industry in Nigeria would help provide more jobs
She, however, said that passion for fashion was key in attaining relevance.
"You do not have to study fashion but you must have the passion for it for you to be able to be outstanding in the fashion industry," she said.
Mrs Ajayi has been in the clothing business for over 10 years and she decried the amount of money that the government was putting into promoting football.
She said: "The fashion industry generates more funds than what football could generate for a nation.
"The true passion is fashion. The fashion industry makes more impact than football.
"About 235 trillion dollars accounts for the fashion industry yearly unlike football that generates lesser amount".
She insisted that there was the need for more funds to be put into the industry due to its relevance in human life.