Young Nigerians Encouraged To Apply For Mandela Washington Fellowship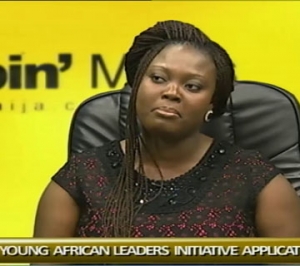 Nigerian youths have been encouraged to apply for the Mandela Washington Fellowship programme for 2015.
Mandela Washington Fellows, Rita Omovbude and Ebuka Emebinah, were guests on Rubbin' Minds on Channels Television on Sunday to share their experiences while undergoing the programme in the United States.
Omovbude said that earlier in 2014, about 50,000 Africans applied for the Mandela Washington Fellowship, out of which only 500 were selected, with 44 coming from Nigeria.
With participants sent to undergo six-week trainings in different universities in the US, they were trained in three main areas of Business and Entrepreneur, Public Management and Civic Leadership, while some were also given the opportunity to stay back for internships.
Describing the application process, Rita explained how she applied and got selected for the programme. She recalled that in one of the essays they were required to write, she had to imagine herself being Nigerian President.
Sharing her experience from the fellowship, she highlighted networking with 500 African youths on the programme as a major opportunity she got, asides the academic and leadership trainings.
Ebuka Emebinah explained that the annual programme which was initiated by US President, Barrack Obama, was designed to help develop the human capital on the African continent.
President Obama, according to him, believes that Africa's problem is manpower, and because most of Africa's manpower is young, there was need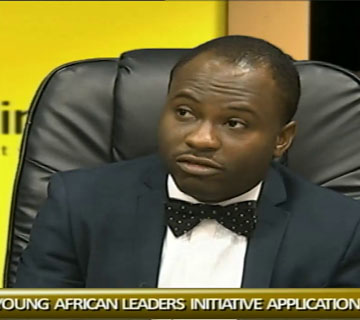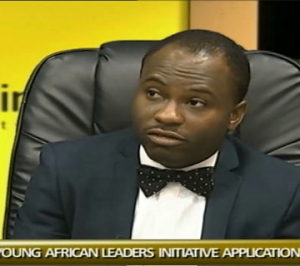 to target these young people who are assuming leadership positions in their communities and professions.
For the 2015 programme, Emebinah disclosed that there is usually a strong bias for gender balance and the fellowship has encouraged more women to apply.
He revealed that it has been decided that the selection for the 2015 programme would also accommodate an equal distribution women and men, adding that people in the rural areas and in government are also encouraged to apply in order to fill up the 50 slots allocated to Nigeria.
Nigerian youths not older that 35 years are encouraged to visit www.youngafricanleaders.state.gov to fill the application form to register their interest to be part of the selection process.
A good command of the English language is, however, one of the criteria for selection, as they would be required to write several essays and at a stage would be invited to defend their ideas before a panel.